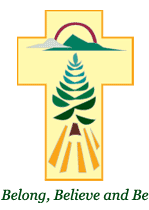 If you need to contact a priest,
please ring Revd. Robert Paget
on 32891715 or 0428293050.
Regular Sunday Services
7:30am and 9:00am
Meditation: Tuesday 9:30am and Wednesday 3:30pm.
Bible Study Friday 10:00am
Please contact Revd Robert for more information re Meditation.
All welcome
Come as You Are.
Samford Valley Markets
Next Market: Twilight Market 3-7pm
For a list of 2021 Community Market Donations
see Samford Valley Markets in the Ministries drop down :
If you would like a stall space contact Kate: 0414550302  ASAP
Christmas Services:
Christmas Eve Carols Service: 6pm - Children encouraged to dress up if they wish - Angels, shepherds, Magi, sheep, etc
Christmas Eve Eucharist service 7:30pm.
Christmas Day: Joyful Eucharist Service Time/s to be confirmed depending on Covid restrictions at the time eg 7:30 and 9am; or 8am
At this point in time we continue
sharing worship together on Facebook - St Pauls Samford -  as well as in person at the church.
This is a practical way of caring for each other in the local community
and offering God's love to all.
It is important that we continue to be a presence in Samford Valley.
To make a financial offering to the parish please use the link below
https://www.bpoint.com.au/pay/TIM/?BillerCode=1745272
Please consider Anglican Church of Southern Queensland Facebook page as another source of devotion and encouragement.
Motor bike Group
ride First Saturday of the Month meet at 8:30am at Samford garage.
All are welcome - new riders to experienced -please check again in case meeting time changes. Contact Col 0447752145 Next ride January 8th
St Paul's Anglican Church
www.stpauls.net.au
Come along and worship with us.
Belong, Believe and Be Transformed.
stay connected here or on the Facebook page
St Paul's Samford
The St Paul's Family
Community Noticeboard
Samford Valley Markets
31 Mar 2015


Second Saturday of every the month between 7am and Noon. Shop for produce, find a bargain, enjoy brunch and indulge in truly great coffee – all in the delightful leafy grounds around the Church. Parking is close by and buses are welcomed.

Between 40 and 50 diverse stalls carry an amazing range of goods and services. Our Markets are famous for their welcoming atmosphere and their country charm.

For more information about having a stall at the markets contact: Kate on 3289 4922; 0414 550 302.